As an Amazon Associate, I get commissions for purchases made through links in this post. No extra cost to you.
When it comes to selecting a printer that's both user-friendly and reliable, Epson Printers are always on the top. However, if you are using them for a long time, you are likely to face some issues at some point.
While using your Epson printer, a variety of issues can arise. These include printers not printing, not turning on, printing blank pages, and many more.
If you are stuck with any problem regarding Epson printers, then rest assured. In this Epson Printer Troubleshooting Guide, you will get to know about the common problems with their easy and quick fixes. Be sure to stay till the end!
So, without further ado, let's jump right in!
Common Problems and Epson Printer Troubleshooting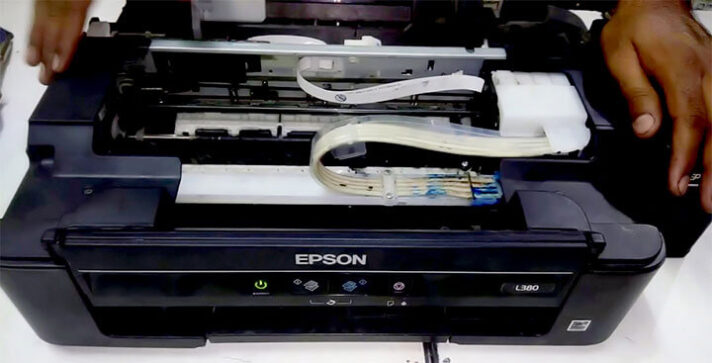 In this segment, I have listed 8 problems that users come across most frequently while using Epson Printers.
Now, let's look at them one by one.
Epson Printer Not Printing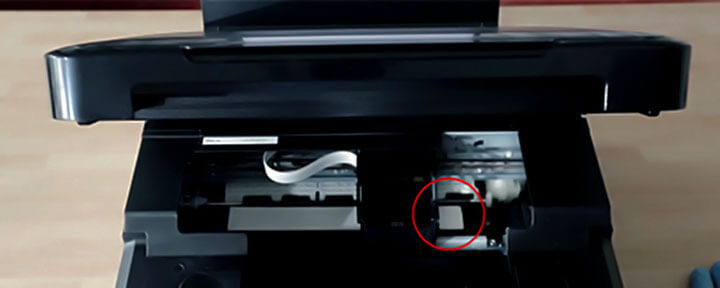 Your printer may not work if it's not connected properly to the computer or the power outlet. This can also happen if the printer is not connected to the same network, or if the ink level is too low.
Sometimes though, paper jams and inadequate paper in the tray may also cause this problem to occur.
But no need to be stressed, you just need to follow some simple steps to fix it!
Solution:
Firstly, check all the connections. If you find any loose connections, tighten them securely in place.
Then, make sure the printer is turned on. The printer should be properly connected to your computer.
Also, check if the computer and printer are connected to the same network.
Check the ink levels. If the ink cartridges are empty or running low, it's time to replace them. You'll see a flashing ink-out light when it happens.
Then check the paper out light indication. If it's on, you'll need to load more papers.
If you find paper jams, align the papers correctly in the tray. I have discussed this problem in this article, so stay till the end!
That's it, now you just have to restart the printer. But if the problem still persists, then try contacting a professional for further advice.
Epson Printer Printing Very Slowly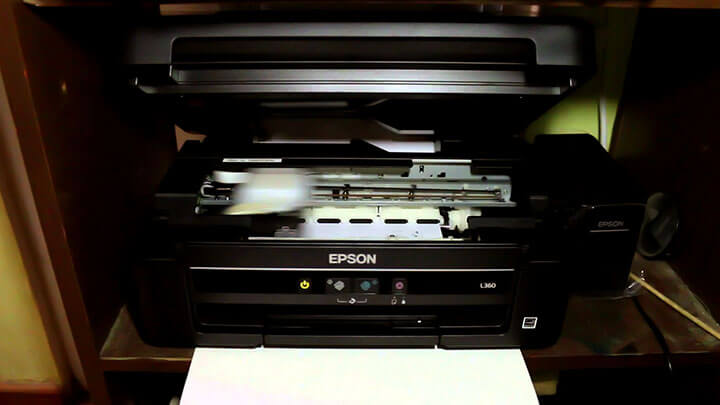 This is a problem that a lot of people face on a regular basis. It gets frustrating when you want to print something fast but it simply won't happen!
Two factors mainly determine the speed of your printer. These are Two-sided printing, and if you are printing continuously for a long time.
This is a relatively easy problem to solve, so no worries!
Solution:
If you're doing duplex printing, meaning if you're printing on both sides, the speed can come down. So, if you need to print your stuff fast, then you can try to avoid duplex printing.
Another thing you can do is to take breaks while using your printer continuously for a long period.
Epson Printer Showing Offline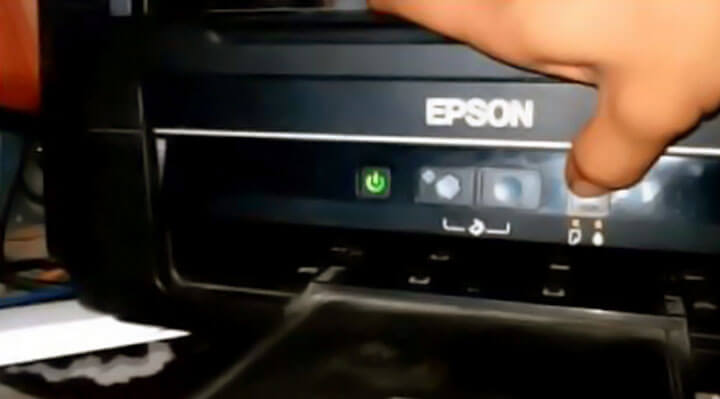 The one complaint that the users have with Epson Printers is when the printer shows offline. Though it can happen for a variety of reasons, the main reason in most of cases remains problems with the connection.
Solution:
First, you'll have to turn off the printer. Then disconnect all the cables from it and wait for a few minutes. After that, reconnect everything and click on the option "Print Test Page". Check if the print is clean and visible.
And that's it, your problem should be gone!
Epson Printer Paper Jams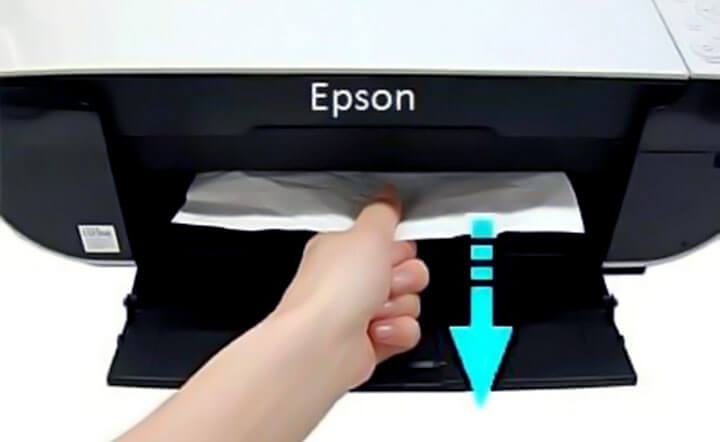 This issue kills a lot of time and gets really exhausting. The most common cause of paper jams is paper misalignment. When the trays are overfilled, the printer may not work due to excess jamming of papers.
Solution:
It's pretty simple to fix. Align the papers properly before filling the tray. Make sure that you don't overfill it, as this may cause the printer to not work.
Epson Printer Stops Printing Suddenly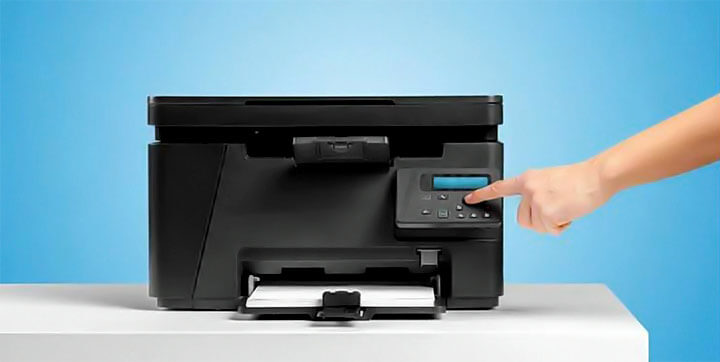 This can happen when the ink dries too fast, or due to head cleaning. Your printer can stop working all of a sudden, but the fix is very simple.
Solution:
You just have to wait for some time to allow the printer to resume its services on its own. Once that happens, they can give printing commands for smooth and uninterrupted printing.
And if it's still not working, just restart the printer, and it should be good to go.
Epson Printer Not Turning On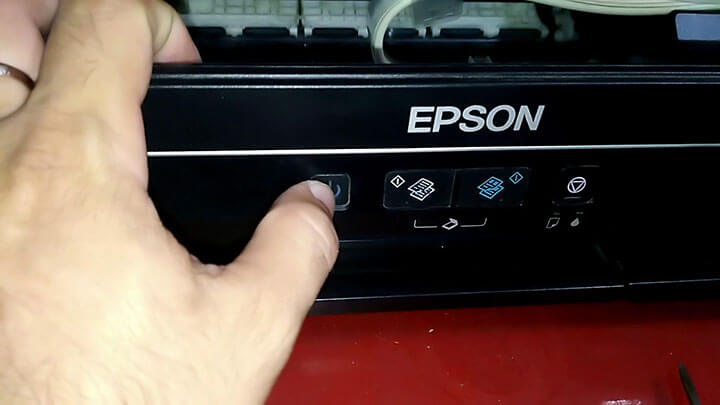 If the printer is not turning on, there might be some problems with the connection to the power source. If the power cord isn't plugged in securely, then it may become loose and cause your printer to not turn on.
Solution:
To solve this, turn off your printer. Then check the power cord, if it's loose, then fasten it in place securely.
Next, check the power outlet. Make sure that the printer gets adequate power from the outlet it's connected to. The outlet must not be controlled by any wall switch or timer.
Lastly, the supplied voltage should match the requirements of the printer. If it doesn't, then immediately turn off and disconnect the printer from the power source.
Epson Printer Ink Running Low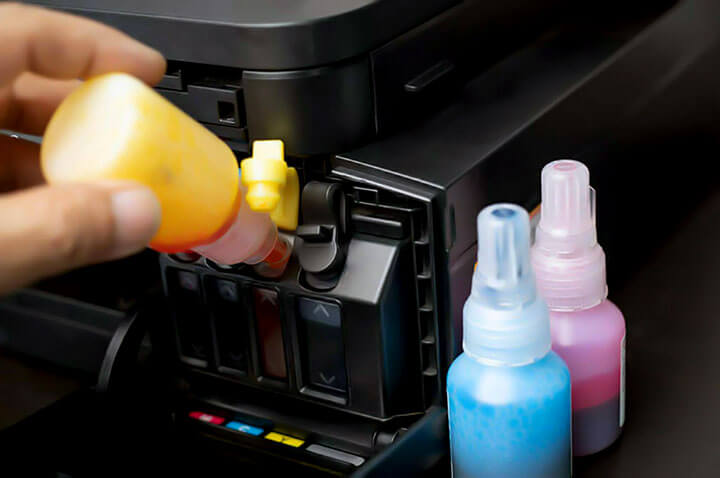 When there isn't sufficient ink in the ink cartridge, your printer can print blurry or even blank pages.
Solution:
In this case, you have to refill the ink cartridge. Here's how to do it:
You will need 3 supplies: Ink, a syringe, and a drill.
Carefully remove the cartridge from your printer.
The ink cartridge has small holes in it. With the drill, carefully make the holes bigger for the syringe to go through.
With the syringe, inject ink through the holes. Make sure to use 1 syringe for 1 color only.
If you find any spills, gently wipe them off using rubbing alcohol. Or simply, you can also use a paper towel.
After that, seal the cartridge properly to avoid any further leakage. Just make sure to make a small puncture with a needle, to allow ventilation.
And that's about it, your ink problem should solve!
Epson Printer Printing Blank Pages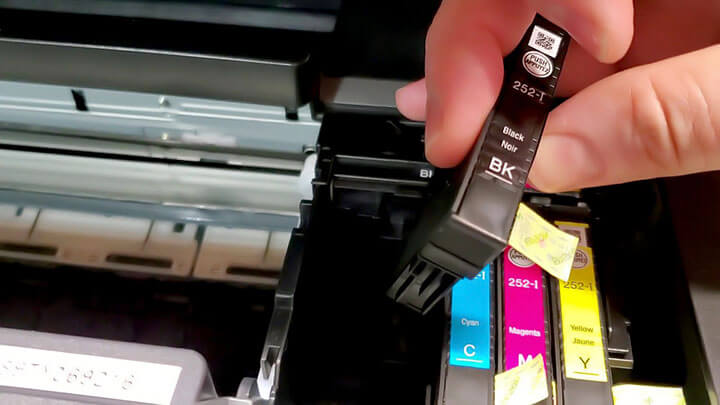 This can happen when the ink cartridge is empty, or the printer is not placed correctly. Also, if the paper used is not supported, then nothing can show up on them.
Solution:
Firstly, fix the position of your printer. Place your printer on a flat surface that doesn't move.
Also, check the ink cartridge. If the cartridge is empty or running low, you'll need to refill and replace them.
Next, double-check the paper size and layout whether it's appropriately set or not. If not, then set them accordingly.
Lastly, you have to keep an eye on the paper you're using. You can't use kraft paper or transparent paper, as these are not supported. So check if your paper is supported by the printer, and everything should be okay.
Frequently Asked Questions About Epson printers
How To Connect My Epson Printer to My Computer?
Ans: Just follow these simple steps:
Turn on your Epson Printer.
You'll have to install Epson product unit driver software.
Check on the agreement box, then click next.
Click on the install button.
Then click next several times. You will have to select your Epson product, and printer registration, and then click agree.
Register the printer to Epson Connect and then click OK.
Lastly, sign in or sign up with a new account. Your job is done!
How To Reset My Epson Printer?
Ans: Here's how you can reset your Epson Printer:
Turn off your Epson Printer.
Your printer should have a reset button at the back. Gently hold that button with a pin for 5 seconds. But make sure not to damage it by pressing too hard.
Turn on your printer while pressing the button.
You will see a warning on your printer screen. Then slowly release the button.
Your printer will print the default IP address after a while. Then, you just have to connect it back to your computer using that IP address.
How Can I Clean The Epson Printhead?
Ans: You'll need to follow these steps:
Turn on your Printer. Your printer should have enough ink to start with.
Click start, then go to settings from there.
Find the "Devices and Printers" option, and then right-click on Epson Printer.
Select printing preferences and then click on the maintenance tab there.
Lastly, click on the head cleaning button.
To check whether it has worked or not, you can print anything, then see if the lines are clear or not. If it's not, then you'll have to redo the process again to get the intended results.
Final Thoughts
So, to wrap up, you first need to identify the problem, then just follow this Epson Printer Troubleshooting Guide. I hope by now, you know exactly what to do when you get into any of these problems!
And if you still can't fix it, then it's better to ask for professional help.
So be aware next time, use your device carefully, and see you next time!
Other Troubleshooting Guide