As an Amazon Associate, I get commissions for purchases made through links in this post. No extra cost to you.
If you are an ultra-simple tech lover, then I am sure you are using Eufy RoboVac 11S. This robotic vacuum cleaner is well-known for its decent design, great built quality, excellent cleaning capability, and extraordinary battery life. Through it is a great robotic vacuum cleaner, but sometime you may have to face some difficulty with its maintenance. In this article, we are going to discuss all the Eufy RoboVac 11s troubleshooting possible you may get from your vacuum cleaner.
There are some common problems you may face with this robotic vacuum cleaner, such as charging problems, weak suction power, activation problems, rolling brush rotating problems, etc. But don't worry, with the help of this article, you can solve the maximum problem of your vacuum.
More Troubleshooting Guide:
Here, you also learn how to set up Eufy RoboVac 11S with App and replace the battery and Bumper. So don't waste any more time and follow the steps to solve the problems.
Eufy RoboVac 11s Troubleshooting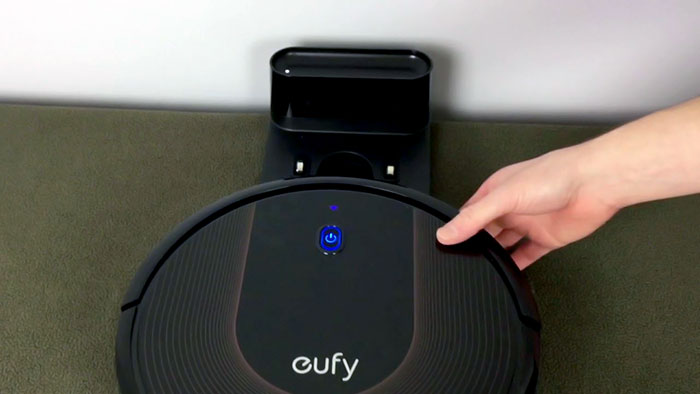 Eufy RoboVac 11S Not Activated: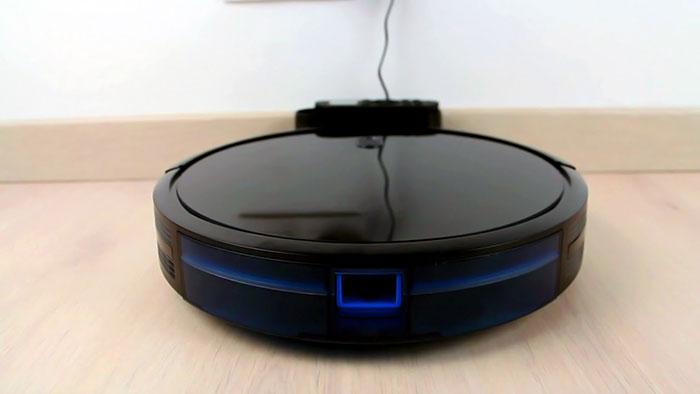 Is your RoboVac 11s not activated? Don't worry; you can solve this problem by following a few steps.
First, check that your roboVac is completely charged.
Then, check that the power switch is turned ON.
If the battery is completely charged, but RoboVac is still not working, then replace the battery of the remote control
Check that the remote control is inside RoboVac's range.
Eufy RoboVac Suction Power Not Working or Weak: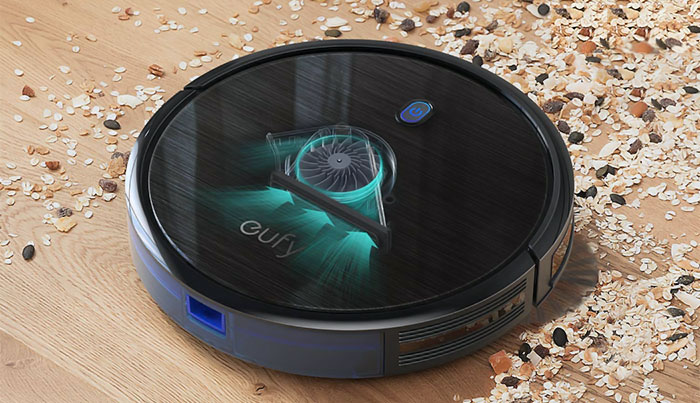 The most common problem with Eufy RoboVac 11s is its weak suction power, or sometimes even the suction power is not working. If you face this problem with your RoboVac, follow the Eufy RoboVac 11s troubleshooting steps given below and get rid of this issue.
First of all, clean the dust collector.
Now by using a cleaning brush, clean the filter.
If you notice the filter is wet because of water, dry it first and then use it.
After following the steps, I hope now your RoboVac's suction power is working without any problem.
Eufy RoboVac 11s Remote Control Not Working: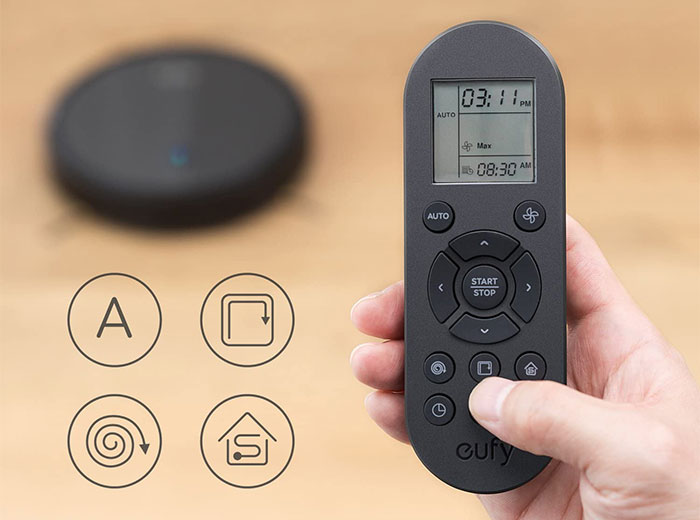 The primary controller of Eufy RoboVac 11s is its remote control. If the remote control is not working, it might become very difficult to control this vacuum cleaner.
There can be many reasons why the remote control isn't working. But following our troubleshooting guide can solve your problem.
First, Turn the Eufy RoboVac "OFF" and then turn it "ON."
Then, replace the remote control's battery.
Ensure that the RoboVac's battery is completely charged.
That's it…
Eufy RoboVac 11s Not Charging: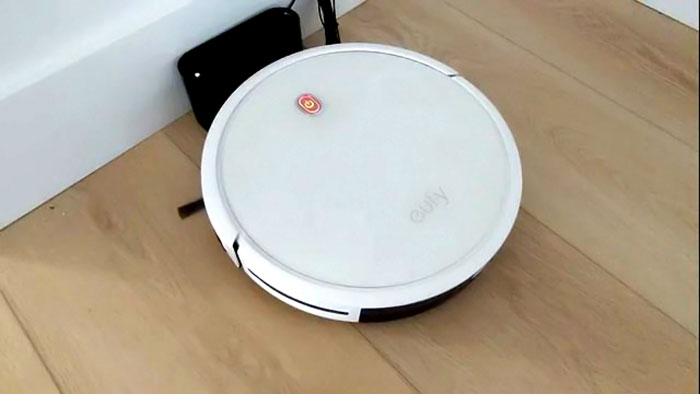 If your Eufy RoboVac can't be charged, then follow the below steps:
Clean the charging contact pins with a dry towel.
If you notice that the charging base indicator is not lighting up or when the RoboVac is docked onto the Charging Base, you are not listening to any beep. Then contact with Eufy service center to replace or repair the charging base.
Eufy RoboVac 11s Not Return to the Charging Base:

Remove anything within 3 ft of the Charging Base's left and right sides and within 6 ft of the Charging Base's front.
When RoboVac is close to the Charging Base, it will return much faster. RoboVac. Otherwise, it will take longer to return if the Charging Base. Please wait for it to come back.
The charging contact pins should be cleaned.
Eufy RoboVac 11s Give 3 Beep with Red Light Indicator: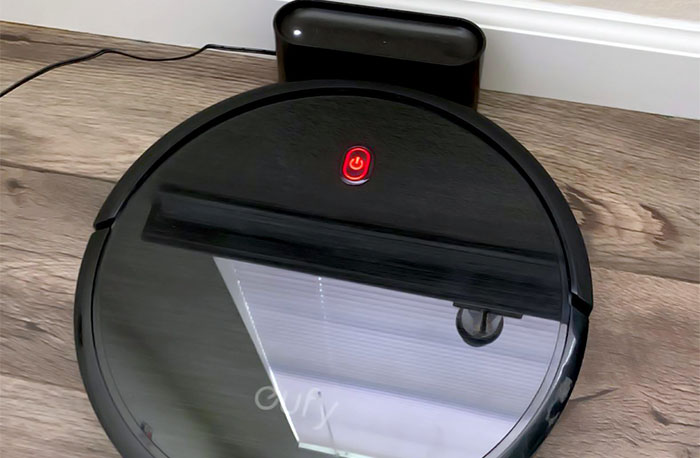 The following are the definitions of indicators:
Off: There is no indicator.
Orange Breathing: Charging
Solid blue: indicates that the device is in standby mode, is cleaning, or is fully charged.
Orange solid: Returning to the charging base due to low power
Solid red / flashing + Beeping: RoboVac has a problem
When a red indicator light is solid, it has the following meanings:
One beep indicates that RoboVac's left/right wheel has become stuck. Turn off RoboVac and clean the left/right wheel of any hair or debris.
Two beeps indicate that RoboVac's side brush has become stuck. Turn off RoboVac and clean the side brush of any hair or dirt.
RoboVac's suction fan gets stuck after three beeps. RoboVac should be turned off, and then the dust collection should be removed and emptied. Make sure no hair or dirt is blocking the suction input.
RoboVac's rotating brush has become stuck after four beeps. RoboVac should be turned off, and any debris or hair from the rolling brush should be removed.
If the above doesn't work, you can try removing the battery and replacing it, but I'd recommend getting this checked out with Eufy Support.
Eufy RoboVac 11s Rolling Brush Not Rotating: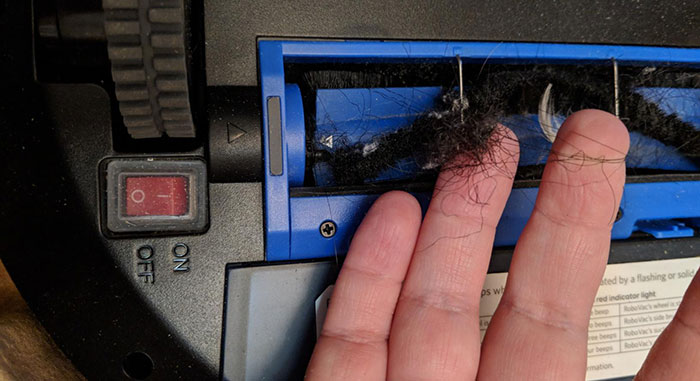 Suppose your Eufy RoboVac rolling brush has any issue and does not rotate. Then this vacuum cleaner cannot clean dust and dirt from home, carpet, and curtains.
Below troubleshooting steps can solve this issue.
Clean the rolling brush first.
Make sure that the rolling guard and rolling brush are installed properly.
Ensure that the rolling brush fits in your RoboVac properly.
Eufy RoboVac 11S Noise Issue: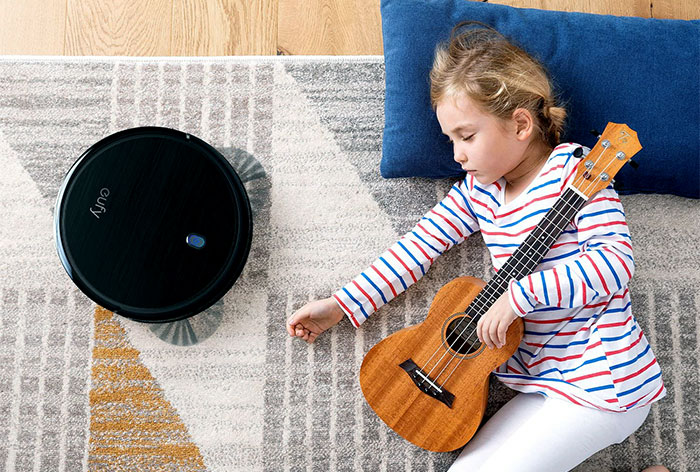 Maybe you are facing a noise problem from your Eufy RoboVac. I face this problem too, and then I call Eufy customer care. And then they suggest me to replace the brush, but it's useless.
Then I find the solution on my own. To solve this problem put electric tape on the right and the non-keyhole side so the brush roll cannot vibrate inside the vacuum.
I hope this step will help you to solve the noise issue of Eufy RoboVac 11s.
How To Factory Reset Eufy RoboVac 11s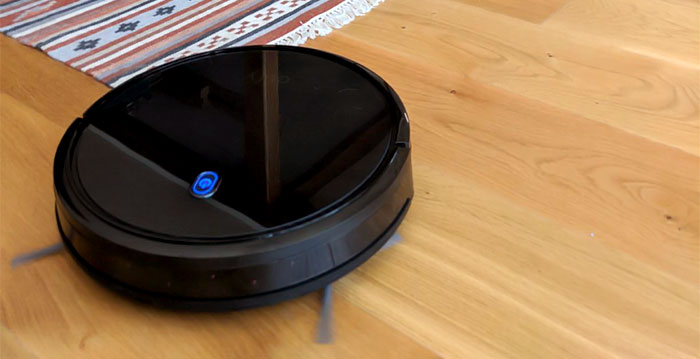 Eufy RoboVac 11s factory reset can solve most of the issues without any hardware issues. But first of all, try to follow the instructions we provided in this article above. If the solution is not available, then try a factory reset. Factory Reset will help to remove all the settings of the Eufy RoboVac 11s, which will solve most of the software issues.
Eufy RoboVac's factory reset is simple. The hard reset on the Eufy RoboVac 11s is simple. So, if you want to rest your RoboVac hard, then follow the below steps.
According to the first tips, the RoboVac device is properly connected to the WiFi.
Find the Eufy RoboVac's reset button, which is located on the backside.
For 8-10 seconds, press and hold the reset button.
A "beep sound" will also be heard.
The reset procedure is now complete.
How To Setup Eufy RoboVac 11s With App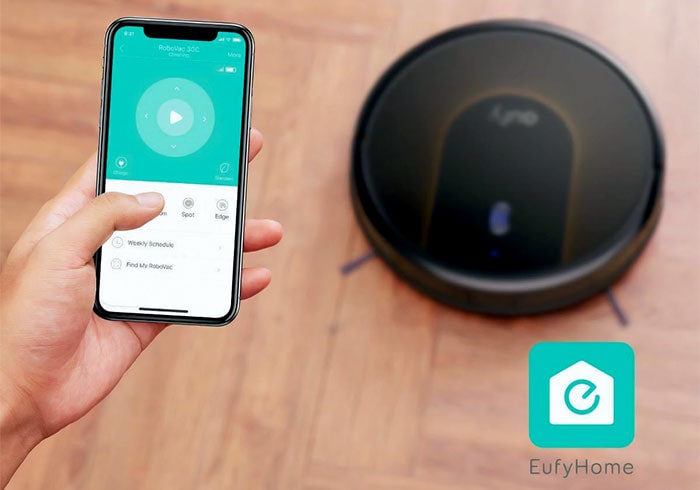 So, you want to set up your RoboVac vacuum with an app. It's quite a simple process, and you do not need any extraordinary knowledge. Here we will discuss how you can set up your Eufy RoboVac 11s with an App.
With the help of the App, the Eufy RoboVac 11s robotic vacuum cleaner operates all its functions on its own. You just have to download the App and then install it on your smartphone.
Once you set up the App, it's become easy to manage your RoboVac 11s, and then it will automatically start cleaning the dust and dirt from your home.
By following the below steps, you can easily set up Eufy RoboVac 11s with the App.
Go to the Google Play Store and download the "Eufy" app.
Turn on the RoboVac 11s device by pressing the power button on the RoboVac.
Now open the "Eufy" app.
Enter the login information, such as username and password, in this sign-in account.
Then, as directed by the App, proceed.
The Eufy 11s WiFi configuration is now complete.
Now you will get the full advantages from your RoboVac vacuum cleaner.
I think with the above Eufy RoboVac 11s troubleshooting; you can now solve most of the problems of RoboVac. But if you face any unknown problem, then do not hesitate to contact us, or you may contact with Eufy Customer Care.