As an Amazon Associate, I get commissions for purchases made through links in this post. No extra cost to you.
Is your ATT TV remote not working? Won't you know how to troubleshoot it?
AT&T U-verse TV  provides the DirecTV streaming service where you get a set-top box with a dedicated remote. With a stable internet connection, you can easily enjoy all the programs of different OTT platforms like Youtube, Netflix, Amazon Prime, etc.
What if you are sitting in front of the TV but your Remote is not working? It isn't comforting.
You may face different types of problems with your ATT TV remote. So you have to know the reason behind them to fix them.
In our article on "ATT TV Remote Not Working" you will know everything about the problem and guidelines for troubleshooting.
Why Is ATT TV Remote Not Working?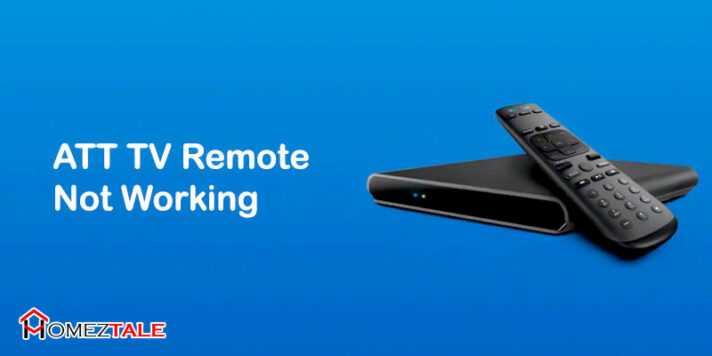 There are three most probable reasons for the ATT TV remote not performing.
Batteries might be dead. So you can change the Remote's batteries and then check whether it works or not.
If any wireless devices like smartphones, tabs are there around the TV and remote, move them from that place. Those devices are probably interfering with the Remote.
Your ATT TV remote may require a reset. So you may reset the remote and then check.
ATT TV Remote Issues And Troubleshooting
 As a user of the DirecTV streaming service, you may face different types of issues with your ATT TV remote. For those problems, your Remote is not performing. So you have to fix them one by one.
TV Won't Turn On With ATT Remote
One of the common issues is that you may not either turn on or turn off your TV with the ATT TV remote. To solve this problem
Ensure your batteries are not dead.
Reboot your TV
Finally, check the "Mode" button on your Remote. Ensure it is set on TV Mode.
Can't Change The Volume With ATT Remote
If your TV's volume level is not changing after pressing the Volume up and down button of the ATT TV remote, don't worry. There are two easy methods to troubleshoot this problem.
From Menu Settings:
Press Menu > Help > OK
Now select Information > Troubleshoot and Resolve > TV > Sound
Then choose the Sound Issue
From Program Mode:
Press Menu and OK button same time and hold for 3 seconds. When the red power light flashes two times, you are in Program Mode.
Now, press the Volume Up key. Once you see the red blink, that means Volume is fixed.
Blinking Issues With ATT Remote
 When you press any button on the remote to enjoy your favorite show, sometimes such a blinking issue occurs. In that case, your set-top box won't receive your remote command. The probable reason for this problem is the connectivity error or the Bluetooth pairing issue. To fix this problem,
Ensure that your Remote is synced with the TV
Also, check the batteries.
Finally, you may reset the Remote.
ATT TV Remote Won't Pair With The TV
When your AT&T TV is not paired with the remote, you can't change any program or channel. One probable reason is your DirecTV Stream device is paired with another remote. In this case,
First, unpair the Remote.
Next, restart the Stream device.
Then, pair your remote with the TV.
If you fail to pair your remote to your TV, follow the below methods.
 Method: 1
Point the remote at the TV.
Press Rewind and Fast Forward buttons together
You should get a pop-up message that your Remote is paired with your TV.
Method: 2
Press Mode and Enter button same time and hold for a second.
Once you see all the Mode buttons flashing two times, that means Program Mode is activated. Now you are ready to sync with the TV.
ATT TV Won't Update
It is very awkward when your remote won't update from time to time. It causes other issues to perform. To fix this problem, you may simply reset the Remote. But, before you reset. Don't forget to unpair it from the device.
Others:
Face any other problems with your ATT TV remote and can't identify the exact reason behind it. You may use the TS&R tool to troubleshoot.
Press Menu > Help > OK
Now select Information > Troubleshoot and Resolve > OK
Then TV > Remote Control > Troubleshooting
What if the ATT TV / U-verse TV remote is not fixed in any way?
If you failed to troubleshoot your ATT / U-verse TV remote, you have to do something else. Because now it's not your task but rather the professionals.
Call the service provider or the ATT TV call center.
You may take it to a mechanic or technician who will find out whether there is any internal part damage issue.
Finally, you may replace the Remote.
ATT TV Remote Code
 In the user manual, you should get your TV remote code. But if you don't get it then
Go to ATT's official website.
Search your remote code at the search bar.
Then from their forum article, find your remote code.
Remote Code Resources for you
FAQs (Frequently Asked Questions on AT&T U-verse Remotes)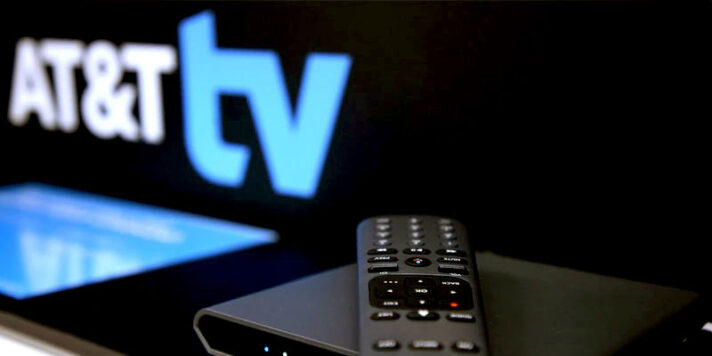 How to reset the AT&T TV remote?
 To reset AT&T TV remote
Press AT&T and OK buttons same time. Once the 4 Mode keys flash two times, you are ready to re-program the Remote.
Now press 900, and you can see the AT&T button flashing until your Remote has reset back to the factory default settings.
How to unpair the ATT TV remote from the DirecTV Stream device?
 To unpair your ATT remote from the DirecTV Stream device, you simply.
Press the Diamond buttons or the DASH and APPS and hold until the LED lights of the ATT remote blink in blue two times.
How to restart the DirecTV Stream device?
To restart your DIRECTV STREAM DEVICE,
Press and release the Red button on the device. However, you may also unplug the device and then again plug it in to restart it.
Which devices are compatible with the AT&T TV streaming service?
 AT&T TV is compatible with Android Phones/Tablet, Android TV, Amazon Fire TV, Apple TVs, Google Chromecast, iPhone/iPad, Roku, Mac, LG Smart TV, Samsung Smart TV, Sony Smart TV, VIZIO Smart TV, Windows, and other TVs. In this regard, check the manual of the Remote.
How to set up AT&T remote on my Samsung Smart TV?
AT&T TV remote setup is the same for all TV brands. If you use either Samsung or other brands, you should follow the simple steps below.
Open your TV and point your Remote to the set-top box.
Next, press Menu > Help > Information > Remote Control Setup.
Then, select your dedicated Remote from the onscreen list. Refer to your remote control for the TV or Device setup option.
Now select Top Ten Brand Setup / Automatic Code / Manual Setup.
Conclusion
This article provides everything you need to know before you start troubleshooting. Don't hurry. Follow all the steps carefully. You may take the help of the service provider.
Now we hope you can fix your ATT TV remote easily. So, what are you waiting for? Go set and enjoy your program.
More Troubleshooting Guide on TV: