As an Amazon Associate, I get commissions for purchases made through links in this post. No extra cost to you.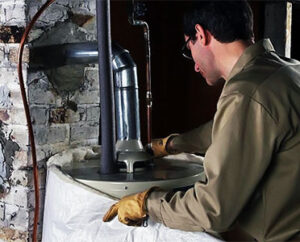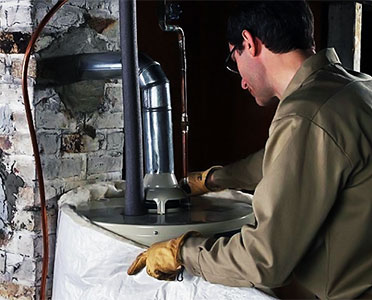 When you are up for a hot shower and suddenly the hot water stops and you are shaken with the cold water, we know the pain! And trust us nobody wants to face this horrible situation ever in their life!
Do you know what can keep you safe from this? Yes, you guessed right, a water heater blanket! The best water heater blanket is great for keeping the water tank free from heat transfer. On the other hand, the heating cost is also reduced if you are getting a water heater blanket!
Find out: Best Hybrid Water Heater
So, let us jump right into the best water heater blankets and know which one is the right deal for you!
Top 6 Water Heater Blankets: What is the best Water Heater Blanket?
If you want great value for what you are paying for, the best option is to go for the Frost King SP60. The installing process is easy here. All you need is fiberglass protection along with serious gloves. We always search for affordable methods to conserve energy and this is it!
When it comes to the water heater blanket reviews, you cannot ignore the name of this brand! This is basically 3 inches thick. The best part is it is specially designed for oil and gas. Also, it goes with the electric water heater too. For the 60 gallon size, it is perfect. The whole kit includes a roll of plastic tape for your convenience.
This is quite large than you expect. It is large enough to cover up your electric hot water tank from tip to toe. It is also thick. All you need is the additional tape for the perfect sealing.
Things We Liked
Goes for oil, gas and electric water tank
Goes up to 60-gallon size
3 inches thick
Can cover up the whole hot water tank
Quiet large
Easy installation
Things We Didn't Like
Using tape is hard
Cleaning fiberglass scraps is tough
Bottom Line: Cleaning up fiberglass scraps is not easy. So, you have to be careful about that. On the other hand, pulling the long end together, it is tough for you to make the perfect fit by using tape. However, if you are a little careful and us fiberglass, both of these problems can be solved.
People that crave incredible results, might be amazed to know that this water heater blanket is able to create space between the water heater tank and the blanket. As a result, you get a better outcome! On the other hand, heat loss is reduced to 40% if you use this blanket.
The best part is the installation process is amazingly easy for anybody. Any newbie can easily install this. Also, it is great for people to clean it too. This is versatile and can go for both electric and gas water heaters.
The interesting fact is it is non-toxic. Also, it doesn't contain fiberglass. It is designed for all the tanks that are of 20 gallons to 60 gallons.
Things We Liked
Works with electric and gas heaters
Goes with 20 to 60-gallon tanks
Easy to install
Easy to clean
Less messy
Reduces visible heat loss
Non-toxic and no fiberglass added
Things We Didn't Like
Might not cover bigger tanks
Confusing instruction
Bottom Line: If you have longer or bigger tanks, they cannot cover it up properly. Before using, measure it or buy two. Also, you can cut pieces from the sides to cover them up. If the instruction confuses you, go for the online guidelines for installation.
If you are here to save your water heating energy bills, you can go for this one. It is able to save more or less 20% of the bills. Even if you are a beginner in this sector, you will love using it because it is very easy to work with it; Installation is a breeze when you are dealing with this product.
It can easily fit most of the water heaters like oil, electric and gas heaters. If you have a 40 to 60-gallon tank, you can settle for this. Also, the best part is, it comes with a whole kit of installation. The foil tape along with the spacers is added with the kit.
This is shiny and the directions are all included. You yourself can easily install this without any difficulties.
Things We Liked
Made for 40-60 gallon tanks
Fits with gas, electric and oil water heaters
Spacers are included
Non-toxic elements used
Lightweight
Effortless installation process
Resistant to moisture and humidity
Things We Didn't Like
Backing tape off is not easy
Requires cutting the tape for a perfect fit
Bottom Line: Backing off the tape is a little tough. So, you need to be careful. On the other hand, you will need to cut the wrap so that you get a proper fit. This might seem a little annoying but otherwise, you won't get a better result.
People that have a water tank in their cold basement might suffer a lot. You can easily run out of hot water if you are in such situations. However, things are great if you get a good quality water heater blanket. You will never run out of hot water anymore!
No matter you have gas or electric tanks, this can go with everyone. Also, this suits the oil-water tanks too. It can cover up the tanks that are more or less about 60 gallons. The amazing part is there is no fiberglass. Also, recycles cotton insulation is used for better performance.
There will be less heat loss and more energy-saving if you are with this blanket. There is a class-A fire rating added of flame retardant. With the whole kit, there is tape for the proper installation. So, you will never need to purchase separate tapes!
On the other hand, if you are worried about the installation, don't worry at all! You get an amazing product and easy installation with this kit!
Things We Liked
Made of recycles cotton
Goes with electric, gas and oil water tanks
Fits up to 60-gallon tanks
No fiberglass added
Comes with tape
Less heat loss
[/su_list]
Bottom Line: As the water heater blanket is a little short, you might not be able to cover the whole tank with one blanket. If you are too protective about this, you can go for the two blankets. Otherwise, you can cut them a little from the sides and add them!
If you want to keep heat loss to the minimum range, you can rely on this water heater blanket. If you have an oil tank, you can go for this. If you have an electric or gas water tank, you will never be worried about using this product.
On the other hand, the average water tank up to 60 gallons can be easily covered by this water heater blanket. This is basically made of white vinyl-backed fiberglass and so, you already know about the quality of the product.
With this product, there is adhesive tape added. There is no requirement to get a new tape for this purpose as you are getting it with the kit. This is 2 inches thick and so, you already understand how it is going to keep your tank away from heat loss!
The installation process is great for beginners. All you need is a scissor and measuring tape with a pencil for installing this. There is also an instruction guide book added for easy installation. Or you can also go for the online installation process if you don't understand the installation procedure.
Things We Liked
Made of white vinyl backed fiberglass
2 inches thick
Easy installation
Goes with gas, oil and electric water tanks
Fits up to 60-gallon tanks
Added measuring tape
Guideline installed
Things We Didn't Like
The guideline is tough to understand
The tape is tough to install
Bottom Line: You might find that the tape that comes with the kit is tough to install. For installation, tell any of your friends or family members to help you out. Or else, you can go for separate store-bought tape for this purpose.
If you are in search of a high-quality product that can really make a change in your life, you must get your hands on this water heater blanket by Reflectix. This is basically non-toxic and also, fiber-free. People who have issues regarding fiber might love it a lot.
On the other hand, this comes with a foldable tab. With this, it is easy to install this on the wall or the floor too. This is completely environment-friendly. Also, the lightweight nature is amazing. Though it is lightweight, it keeps the water tanks away from heat loss. The installation is a breeze. The metallic foil surface is great for keeping the water hot.
There is also air bubble lining and so, there is a resistance in the transfer of heat too. It can easily eliminate condensation too. On the other hand, it is very easy to cut. You are also able to add multiple layers for perfection.
Things We Liked
Non-toxic
No fiberglass
Environment-friendly
Lightweight
Comes as a foldable tab
Installation is a breeze
Has metallic foil surface
Air bubble line for transfer-free heat
Easy to cut
Bottom Line: Sealing the tape is a little tough for you if you are working with this insulation roll. For better results, you are able to cut it into pieces but sealing will be a little tough. Here, you can take help from a friend to seal the tape so that it is sealed properly.
Buyers Guide for the Perfect Water Heater Blanket
Material: There are differences in water heater blanket material. You can get water heater blankets made of fiberglass and you can also get some that are made of cotton. Cotton water heater blankets are environment-friendly but fiberglass is more resistant and keeps heat transfer away.
Size: The size of the heater blanket is complicated. Water tanks usually vary in size and so, you are free to get water heater blankets according to the sizes. The average water tanks are 60l to 80l and so, go for a blanket that fits the size.
Thickness: The thicker the blanket is, the better resistance it will afford for heat transfer. So, go for the blankets that are thick in size so that there is less heat loss. You will get blankets from 0.5 inches thick to 5 inches thick. If you are up for using it at home, you can use a medium range for thickness.
Installation Guide for Water Heater blanket
Tools
Water heater blanket
Utility knife
Gloves
Insulation tape
Dust mask
Marker
Step 1: First of all, turn the water heater off. No matter you have an electric water heater or the gas one, turn it off. Clean the area beside the water heater as it will afford you space for working. As you have to move the whole water heater blanket, you will require space.
Step 2: Before you get in, wear the dust mask so that you can stay safe no matter what. Also, try the gloves to make sure your hands are safe. This will keep you safe from exposed fiberglass. Now, open the blanket first. After that, lay it on the ground.
Step 3: Now, all you have to do is cut the water heater blanket according to the measurement of the height of your water heater. The blanket will stay before the top of the water heater, make sure that. Keep the top edge free from the blanket.
Step 4: Call any of your friends or family members and tell them to help you out. With his help, all you have to do is wrap the blanket around the tank. Use tapes for temporarily locking it. Now, take the marker and go for marking the water heater blanket. As you have to cut the blanket to properly fit the size, you have to mark it. Use marker for marking where you need to keep space for the water heater and where you need to cover.
Step 5: Now, remove the blanket and now cut the marked places. Use a utility knife for this purpose so that you get précised cuts.
Now install the blanket again. After that, tape it permanently. Turn on the water heater and you will never face heat loss again!
FAQs on Perfect Water Heater Blankets
Can you put a blanket on a gas water heater?
Yes, you are free to put a blanket on your gas water heater. All you need to do is measure the size and cut it accordingly. After that, you can install it easily. You have to wrap the blanket from the top to the bottom of the gas water heater.
However, while using a blanket on an electric water heater, you have to be careful about the top part and it has no exhaust!
Does wrapping water heater save money?
There are people who don't believe in wrapping water heaters. But, if you wrap your water heater with a perfect blanket, it can save a lot of money. If you are a person who lives in a colder country, a water heater blanket can save a lot.
It wraps the tank and so, the heat transfer is reduced. The resistant heat transfer keeps the water hot for a longer period of time.
How to I keep my water storage tank from freezing?
Perfect tank water heater blanket insulation will help you out in this case, if you get better material for covering your heater, you can easily keep the water hot for a long period.
The most popular material or water heater is fiberglass and cotton. Fiberglass can keep away heat and keep the water hot easily. Cotton is environment-friendly and if you get a thick cotton blanket, you can easily keep away the water tank from freezing!
Should I put a blanket on my water heater?
According to resources, it is said that a water heater blanket can lessen the heat losses by 20% to 45% which is amazing. And so, if you are tired of the electricity or heating cost for the water heater, you can also rely on the water heater blankets. It will have more or less 5%-9% of heating costs too!
Verdict
So now that you already know about the best water heater blankets, you do not need to run after the moderate ones. All you have to do is go through the list of the water heater blankets and pick anyone from them.
If you are using any of these blankets, let us know by commenting on how they worked. Also, share the positive and negative aspects of the water heater blankets!