As an Amazon Associate, I get commissions for purchases made through links in this post. No extra cost to you.
Are you looking for a comparison between Steelcase Gesture and Leap? The read Steelcase Gesture vs Leap till the end, this article will help you to find your answer. An office is a tiring place. You have to seat there 9 to 5 with a little period of break. It gets much harder to seat for such a long time if your chair does not cooperate with you and doesn't give you the desired amount of comfort.
Steelcase is one of the most profit-making brands in the (industry) of office chairs. Because of its revolutionary products for over a century. I don't think this brand needs any introduction.
Steelcase! which is notable for the meticulous attention to detail in all of its materials, designs chairs that include some of the most recent advancements of ergonomics and technology.
When it comes to investing in a Steelcase piece, both Leap and Gesture chairs are undoubtedly two choices to consider. Both the chairs are very convenient and flexible. We understand that it would be difficult for you to choose between these two. This is why we are here to help you with this article.
Related Comparison Guides:
Steelcase Gesture vs Leap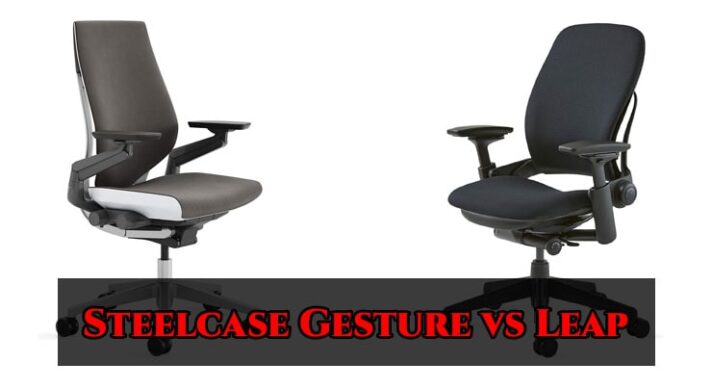 Design & Build Quality:
Steelcase Gesture chair has a high degree of durability and continuity, from the base to the end of the backrest. Gestures used a lot of plastic materials. This does not matter anyway, because the chair is still firm and well built. The majority of the plastic components are mainly used to cover metal parts or provide stability in the back of the chair.
On the other hand, the Steelcase Leap is made from a lot of plastics, which helps to keep the chair's total weight down. It also permitted the chair to be flexible in places where good support is needed. The adjustable back helps the lower section of the back to lean forward and have excellent lower stability while the upper portion bends backward. The front part of the seat is also flexible.
Finishing the bottom of the seat, earned Steelcase Gesture an extra point over the Leap. Especially, how they covered the metal mechanism parts with specially crafted plastic is really amazing.
Ergonomic Adjustments: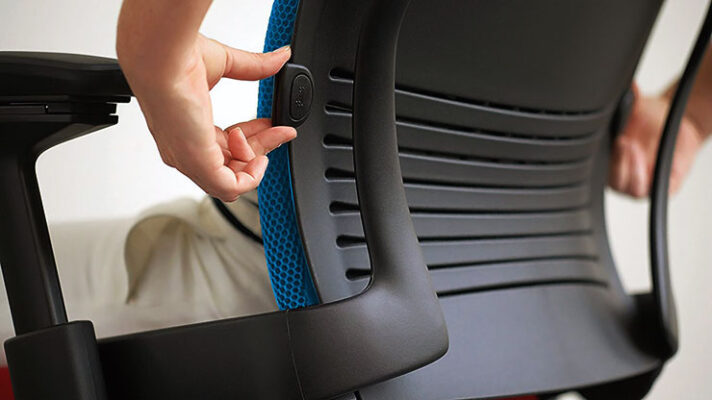 Both these chairs have used Live Back Technology for the backrest.
Steelcase Gesture has very good back support but its backrest is not as good as the Leap chair, mainly in the lumbar area. But the gesture has one of the best armrests than other chairs. This provides you with depth, width, height and pivot adjustments.
The Steelcase Leap chairs provide firm lumbar support along with flexibility. Especially, when you are sitting for a long period. In this case, lower back support provides exceptionally good support. You can adjust height, depth, width and pivot nicely with the armrests, but they aren't as versatile as Steelcase Gesture chair.
Comfort:
Steelcase's Leap and Gesture chairs are upholstered in conventional foam padded fabric. Even though both seat pads are less than 2 inches thick, both chairs ensure excellent seating comfort.
Steelcase uses a flexible seat pan for both chairs in addition to the convenience of the rear seat cover. When you change your sitting position during the day, the front part of the seat pan moves with you.
This adjustable seat pan is intended to alleviate discomfort in the backs of your thighs.
However, Gesture offers more comfortable armrests than Leap.
Assembly:
One of the favorite features of both the Steelcase Gesture and Leap chairs is that they arrive preassembled. You just have to take the chairs out of the package and pull them from the minimal packaging. If you don't want the hassle of setting up, these chairs would be the best items in the category because it doesn't need any assembling.
Both of the chairs have an advantage in the case of assembly.
Warranty & Return Policy:
Both Steelcase Gesture and Leap have the same Warranty and Return Policy.
Steelcase comes with one of the finest warranties in the industry. The chair's frame is guaranteed for the lifetime and arms, foam covering and casters have 12 years of warranty.
Steelcase offers a 30-day money-back guarantee for all chairs. There are no replenishing costs and free return delivery. To claim a complete refund, the chair must be returned in fresh condition and the original state.
Price:
You can customize your Steelcase Gesture chair. The chair's most simple edition would cost you over $1000. This chair comes with a lot of setups. These include standard shell back, Black or dark frame, Buzz2 upholstery, similar base, carpet casters. This chair does not provide additional lumbar support.
You can get the basic model of Steelcase Leap for over $800. Even though this model does not offer arms, but it provides standard upholstery and carpet casters.
Other options: Steelcase Gesture vs Leap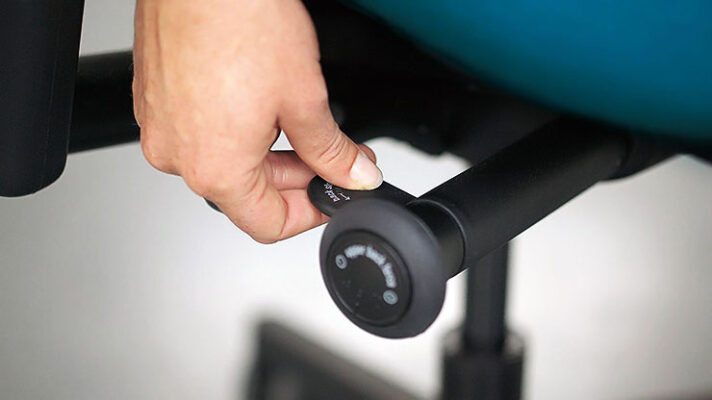 Upholstery option: The Steelcase Gesture is available in a variety of traditional upholstery options. The Buzz2, Cogent, Remix, and Leather upholsteries ship in 4-5 working days if you need a chair fast. Steelcase still sells the Billiard and Bo Peep upholstery collections, but the shipping time would be 28 working days.
The Leap Chair is also available in a variety of upholstery variations. From basic materials provided in the price to higher-end upholsteries would cost an extra $56, there are plenty of choices. If you want leather, you can also add it to your chair. In this case, you need to pay an extra $533 per chair.
Mechanism option: The mechanism of the Steelcase Gesture comes completely equipped from the factory. The mechanism is well-made and strong from the inside. The design is specifically made for Gesture.
Steelcase Leap does not have any mechanism option just like Gesture. They are not provided with any customized mechanism since they are fully adjusted from the beginning.
Cylinder option: The Gesture came in two distinct cylinder configurations. You can adjust the height of the standard chair from 16 to 21 inches. Steelcase also offers a drafting stool with an expanded version with footing. The height of the stool can be adjusted from 24" to 32.25".
Steelcase Leap also has two-cylinder height adjustments. Its standard height is 16 to 20.5 inches. Its stool height ranges from 22 to 30 inches.
Wheel/Caster option: Castes of gesture have two options. A carpet caster is the standard one that is designed for low pile carpets. To secure the floors, they also have a polyurethane coating on the wheel.
Steelcase leap includes two caster options as well. Many commercial carpets work well with standard carpet casters. They're so big that they'll fit a medium pile carpet easily. If you are sitting on a hard surface like on concrete or tile then you can buy hard floor casters. This caster would be a good option for you as it can secure the floors and roll more smoothly on hard surfaces.
Both Steelcase Gesture and Leap chairs are two of the finest ergonomic office seats of these brands. They are today's market's main powerhouses. End of the day, personal choice will determine which chair is right for you, although there are just a few small distinctions between these chairs.
Hope you enjoy the battle of Steelcase Gesture vs Leap chairs.