As an Amazon Associate, I get commissions for purchases made through links in this post. No extra cost to you.
Is the beauty of your property getting stained by the gaps and cracks formed in the bricks? Gaps in bricks can be an invitation for pests and water damage. To lock the gap, you need an exterior caulk. You'll be able to preserve the beauty of your property while also preventing dampness and those pesky crawling pests from entering with the help of exterior caulk.
Caulk is a fibrous compound made up of various components to fill cracks and gaps in bricks. You've come to the correct place if you're seeking the best caulk for brick cracks.
In this guide, you'll get to know the five finest exterior caulks for brick available in the market, which outperform the competition, are simple to use, and deliver outstanding results for homeowners. You can also find a checklist of items to look for when buying fresh exterior caulk for your property. So, if you're looking for a perfect exterior caulk, stick with us until the finish of the post to learn everything there is to know about exterior caulks.
List of Best Exterior Caulk for Brick
1. Sashco 10016 Big Stretch High-Performance Caulk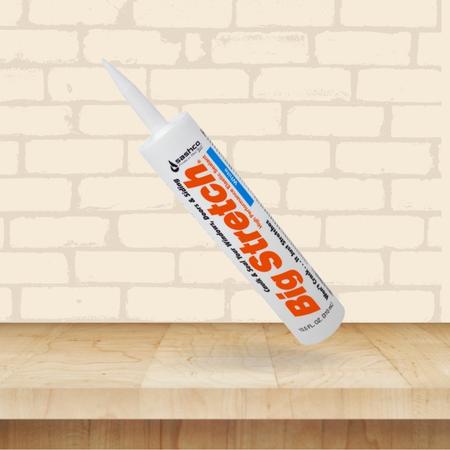 The Big Stretch is what the Sashco 10016 is known for. It is a multipurpose caulk that may be used on the outside as well as the inside. It would be an excellent choice for individuals looking for a solution for bricks. This one was created in the United States and has been proven to last when used correctly. Aside from soundproofing, Big Stretch caulk is excellent.
Big Stretch is made entirely of acrylic latex and comes in a 10.5-ounce tube. It has a high elasticity because of this, allowing it to stretch up to 500 percent without splitting. As long as the environment allows for it, it establishes a strong bond.
Features:
This caulk is incredibly stretchy. Allow it to be used both indoors and out.
There are 13 different types available, not just one or two. You have the freedom to select a suitable hue.
This caulk is suitable for soundproofing and crown molding walls, and it is also ideal for exterior and interior applications. Just remember to avoid areas of prolonged water immersion, and you will be fine. Please take note of it since it will be very beneficial to you.
2. Gorilla White 100% Silicone Sealant Caulk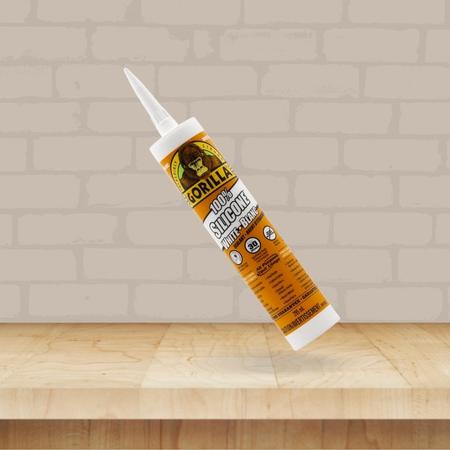 Gorilla 100 percent silicone sealant caulk is an excellent choice for customers looking for a quick, clear, and simple to use caulk for their home that you can use for a variety of purposes, including repairing wall gaps. Aside from its super-strong strength, the Gorilla 100% silicone sealant caulk has a slew of other benefits that prompted us to include it on our list.
The product is perfect for both households and professionals because of its all-weather protection and hardness. The caulk's clear and transparent hue makes it suitable for practically any application, and once it has dried, it can be painted as desired.
Features:
The caulk's weather resistance makes it suitable for use both indoors and out.
It may be used on practically any surface, including walls, mirrors, foam boards, marble, and subfloors. It seals all types of fissures, making them watertight and airtight.
With its caulk varieties, the company provides cutting-edge solutions.
3. GE Sealants & Adhesives Kitchen & Bath Sealant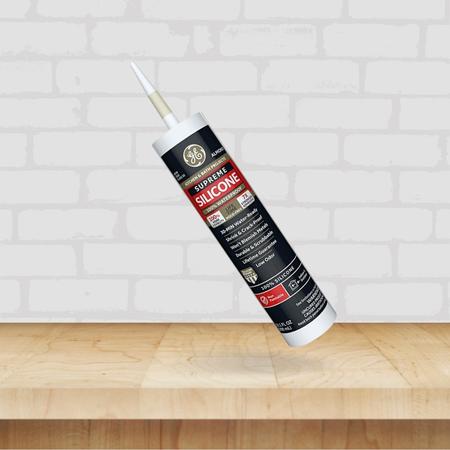 The GE Silicone Caulk is for you if you don't plan to paint on the crack and want the best exterior caulk for both exterior and interior use. It is the type of sun-resistant caulk you wish to apply on a surface that isn't shielded from direct sunlight. Unlike inexpensive sealants that fracture as soon as they get warm from the sun, this one stays tough and shows no evidence of cracking. It's also resistant to freezing.
As a result, you can use it in the bathroom and on outdoor sections exposed to the cold at night or during the winter without fear of shrinking. Mold and mildew have a tendency to discolor caulk. This product has anti-mold and mildew characteristics, which is great news for you. There's no need to be concerned about stains.
Features:
There isn't even a hint of an unpleasant odor when entirely dried.
A lifetime guarantee is included for extra customer pleasure.
Puncturing and cleaning instructions are well-written.
4. Dap 18526 Kitchen & Bath Adhesive Caulk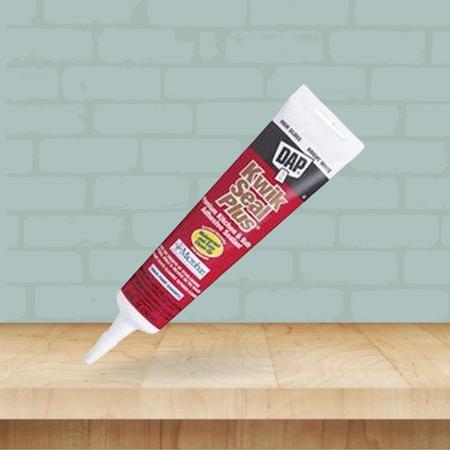 The DAP is a high-end silicone-acrylic latex caulk. Customers love the overall quality of the product because it has incredible stickiness, is sturdy, and is highly flexible. This caulking can be applied on both the inside and outside of the house and will perform well. This caulk's strength and long-lasting qualities as an exterior paintable caulk are demonstrated by its 35-year warranty.
The caulk is mildew resistant when fully dried, making it suitable for external applications. It's simple to clean up with water, and it takes only 30 minutes to apply. It is a multifunctional caulk that consistently outperforms users' expectations.
Features
This DAP caulk is an excellent option for purchasers who don't want to purchase separate caulks for indoor and outdoor use.
If you're looking for a reliable and excellent value for money product, you'll love DAP's performance.
It's 100 percent waterproof and weatherproof, making it ideal for all weather conditions.
5. Red Devil Acrylic Latex Sealant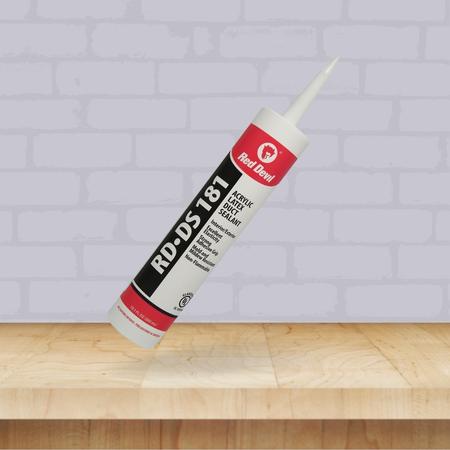 Insect infestations, water damage, and chilly drafts can all be caused by holes in your brick wall, and a large enough hole can let rats and mice inside. Fill the gaps with this acrylic latex exterior caulk to fully seal undesirable pests or weather conditions. The caulk is protected against mold and mildew by the antibacterial qualities of acrylic latex.
This exterior caulk can also be used on painted and unpainted plaster, wood, brick, tile, metal, glass, and aluminum. It takes approximately an hour to dry, but it takes about 24 hours to cure completely. You may match your brick or mortar with the 10.1-ounce tube in white, almond, black, brown, clear, gray, or tan. A 5.5-ounce container of this caulk is also available.
Features:
It has a high resistance to moisture and mildew, so your application will last an extended period.
It has the ability to be utilized both inside and out.
You can rely on this product to seal areas where the crown meets the ceiling or leaky roof components.
The caulking gun comes in handy to apply the sealant.
It features a proprietary design that makes it as simple as rolling a lid to apply.
Buyer's Guide
Does the prospect of locating an excellent Exterior Caulk For Brick make you nervous? Have you been debating between options when it comes to purchasing Exterior Caulk For Brick in general and precisely which kind to select?
Know that you're not alone if this is the case. Many people struggle to locate the right Exterior Caulk For Brick for them. We understand how stressful the purchase process can be, which is why Top Exterior Caulk For Brick businesses strive to provide distinctive characteristics that set them apart from the competition.
Durability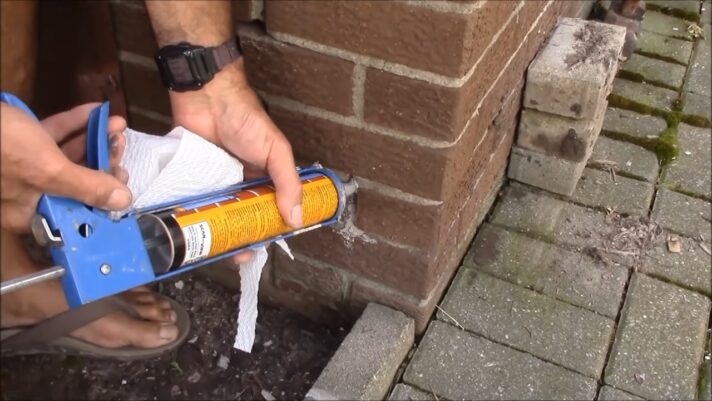 When looking for an optimal exterior caulk, the first thing you should consider is the product's longevity. Make sure the caulk you're considering buying has a superior, more dependable finish that will endure for a longer time and won't be harmed by the weather. You will be able to select a reliable product that will assist you in dealing with cracks in various areas of your home as a result of this.
Color
The majority of external caulks are clear or white. However, certain products may offer a variety of color options so you can match the caulk bead to your exterior design. If you're going to use a silicone caulk product, you'll need to decide on a color because the paint won't attach to 100% silicone caulk.
Caulking Gun
Some caulk needs the use of a caulking gun. The gun guarantees a sufficient flow of caulk, maintains a consistent pace, and prevents overspilling. On the other hand, caulking guns are relatively expensive and generally difficult to use. If you're using a caulking gun, you may need professional assistance. So, before you go out and buy caulk for brick gaps that require a caulking gun, be sure you understand everything.
Dry Duration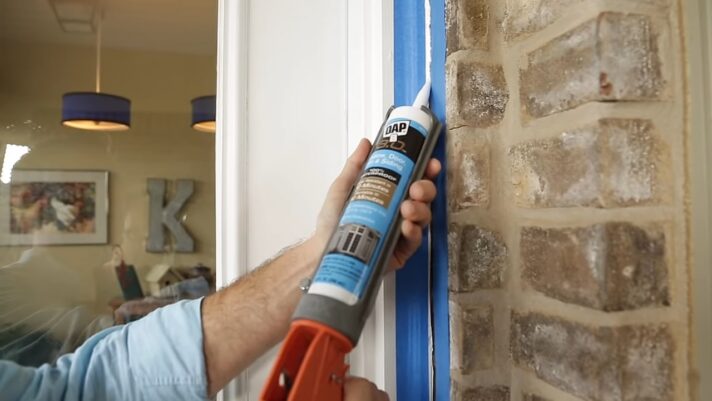 The length of time it takes for an external caulk product's whole bead of caulk to fully cure from the exterior to the middle of the bead is referred to as the curing time. Fixing time is a personal preference and might vary significantly between items. You'll need to check the manufacturer's instructions to see how long the caulk bead will take to dry fully.
An external caulk product will typically dry in 30 minutes to 1 hour. Still, it can take anywhere from 8 hours to 6 days to fully dry, depending on the type of caulk, the location, the humidity or moisture in the area, and the volume of caulk used. It will take much longer to dry a thick bead.
Usability
Usability is another crucial factor to consider when selecting a new outside caulk. Check to see if the caulk you're considering buying is really simple to use and can be applied flawlessly even by first-time customers. As a result, you will be able to select an exterior caulk that can be utilized for a variety of activities with ease.
Easy Cleaning
Some caulking compounds may be cleaned with water and dried, while others cannot. If you're a newbie, choose something that will allow you to clean it in at least 10 minutes. Keep in mind that certain outside caulks can be cleaned with water, while others require the use of specific cleaning agents such as rubbing alcohol.
Mold and Mildew Resistance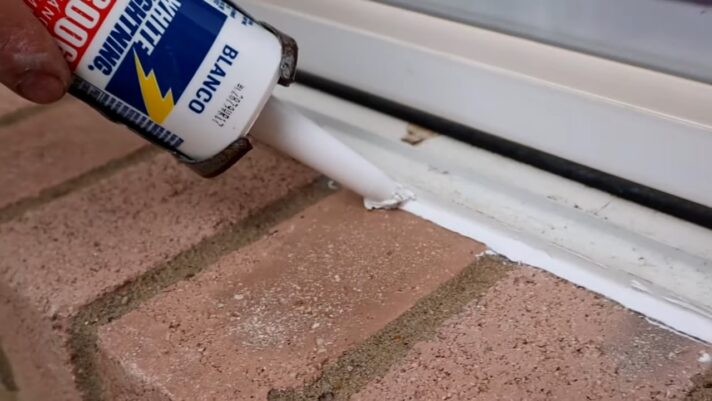 Mold and mildew can taint your application and cause it to degrade more quickly than you'd like. As a result, it's critical to use an external caulk that can withstand the environment.
Material
Materials used to make caulk vary. Acrylic, latex, silicone, polyurethane, and a combination of these materials are used to create several caulks. Silicone is one of the most used materials for external caulks. Silicone is a robust and flexible material that can tolerate harsh climates. A non-elastic caulking material will fracture or break if the temperature changes.
Conclusion
The best exterior caulks are designed to keep your exteriors safe from future repairs. If you have to reapply caulk again and over, it negates its purpose. Purchase long-lasting caulks. A thirty-year guarantee also backs some products. Caulks like those are beneficial to your health. Purchase caulk that can be redone to match the exteriors you'll be caulking. And, as always, stay within your financial constraints.
FAQs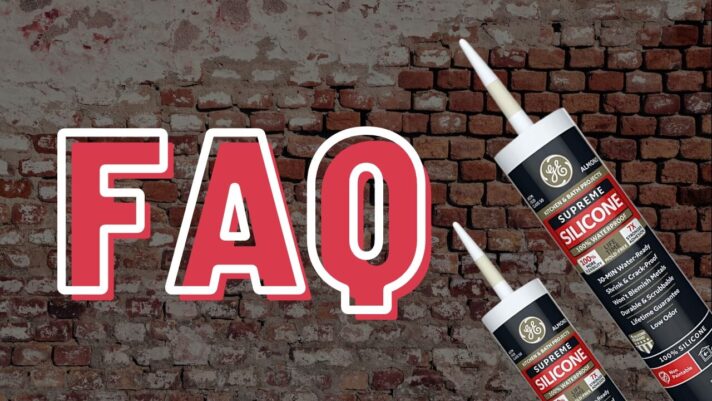 Is exterior caulk a safe product?
Safety is a relevant worry for a surface that may swiftly produce a solid barrier against moisture. It's not a good idea to get this in your eyes or even under your nails. Even yet, today's caulking products aren't as harmful as the early models, which contained polychlorinated biphenyls (PCBs).
What is the best place to use exterior caulk?
Even though caulk is designed for outdoor usage, it should not be utilized to cover every gap and crack. Any window weep holes should not be covered. Your windows will not be able to expel water and avoid rotting of surrounding walls if you use caulk on them. Also, don't seal wood garage door panels because they require space to move.
What are the benefits of using exterior caulk before painting?
To keep water out of the house at joints and around windows.
To keep insects out of the house and out of the gaps between the walls and joints.
To help insulate the home from the elements, such as wind, cold, and heat.
Water and moisture are kept out of nail holes.
To avoid a build-up of condensation.
What's the best way to remove caulk?
Cut through the old caulk with a utility knife or a putty knife, then take it out with your finger or pliers. Scrape out the leftover caulk with the putty knife and sand down the surface if necessary to provide a clean surface for the fresh caulk to be placed.