As an Amazon Associate, I get commissions for purchases made through links in this post. No extra cost to you.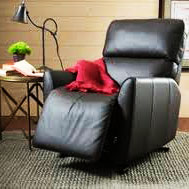 You should know a recliner chair's types first. It helps you to choose the best choice for your personal usage. To help with that, we've taken two leading recliner chair manufacturers – Catnapper and Lazy boy. You will find which will be more suitable for you in this Catnapper vs Lazy boy comparison. Below, I will go straight to product recommendations. I suggested chairs from both companies based on some attributes. These are
Click on your desired attribute's name to get chair recommendations for the attribute from both lazy boy and catnapper. If you want to know them in detail, click here.
Let's get started: Catnapper vs LaZy Boy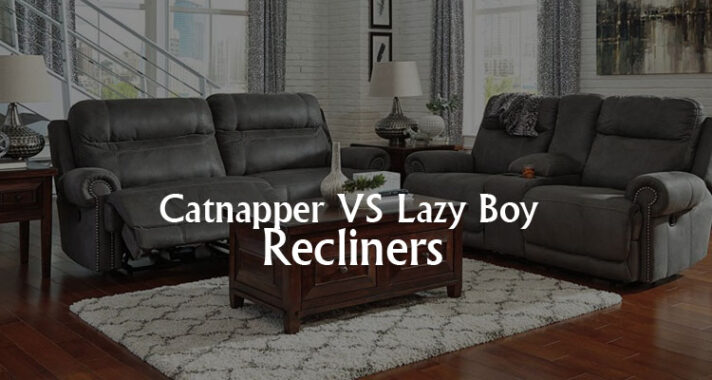 Two Top Companies
Two of the most well-known brands when it comes to quality furniture are Catnapper and La-Z-Boy. Both names are seen in homes and offices throughout America and have been deemed two of the most trusted brands of furniture.
Comparison Between Lazy Boy and Catnapper

Another favorable mention
If you want a great combination of comfort, durability, and style – I have another great recommendation.
Affordability won't come bundled with it, I am afraid, haha. But anyway, in a sense it is affordable too.
I was talking about a great choice, it's the Seatcraft Pantheon. Seatcraft is widely known for delivering marvelous home theatre seating chairs. And the prices are very reasonable too, counting the total package you will get here.
Let me give you some hints
It is a theatre chair, you know how alluring they can be. You should check the images. Click here.
Weight capacity is 400lbs here. And the seat itself is much wider and taller than usual.
Memory function:
I will be talking about a great feature that will love. You can adjust the back, headrest and leg rest separately. Not only that, you will find a very handy button on your left. Laid on the side of your right armrest.
It saves the current settings. So, you can recline the chair as you wish with a tap of a button. Just press it, the chair will move you to your favorite position.
Soundshaker ready:
This chair is sound-shaker-ready. You can additionally purchase a standalone sound shaker unit with an amp, and connect with it. This will able you to experience a fuller movie experience.
This unit won't be available with the chair. It's a letdown.
However, you can always purchase one. Click here to check some sound shaker buying options.
I didn't say anything about how gorgeous it can be. There are dim, ravishing blue lights installed under the cup holder and beneath the legrest. It felt like a dream to me after turning the lights on. Please turn off the room light to experience the best.
So, saying again, if you want style, comfort, durability and in a sense – affordability; all in one place; I recommend you buy it.
What do people look for?
So, what is it that most people look for? In recliner chairs, six things matter in our opinion.
Now, It's your decision, what do you want from your recliner chair?
Below, I will be describing some facts about these four stated above. You may read them if you wish. But If you want to jump to your desired recliner chair right now, click on the title to jump.
Comfort:
Home is our haven, the place we go to relax and unwind after a long day.
Most people seek comfort in recliner chairs. This is something Jackson Catnapper has definitely mastered.
While seeking comfort, you should ensure full-body support too. Otherwise, it will hamper the regular body posture. That's injurious health.
Comfort also deals with function to an extent. Senior citizens require easy and smooth reclining. So you should look for that too.
Most recliners provide aid in terms of easy movement of chairs. Some even provide aid to stand by moving up the seat. Some chairs will provide swivel or rocking functions. You may want to look for that too. Because this is a kind of comfort too.
Affordability:
A lot of customers seek affordability. And why not, recliner chairs are quite expensive. Very few are able to make large purchases like furniture without paying close attention to cost.
Anyway, it is important that you ensure your money is well spent. Ensure basic functions in your affordable recliner chair. Or where is fun!!
And yes, check other customers' reviews for durability too. You do not want a chair that breaks soon.
Style:
Style is another major deciding factor. Beautiful furniture enhances your house's overall attraction. You should consider uniqueness, build, craftsmanship, materials, colors, textures, etc if you want to go for the style.
Whenever you are going to buy furniture, keep the surrounding in mind too. I am talking about where you want to put the newly purchased furniture. You may go for a neutral choice. You might even go for a bold choice too regarding your current furniture setup. It is completely up to your taste.
For this reason, you should look thoroughly at a brand. How's their line-up? Are they too bold or have matched your taste? Such you can narrow down your brand choice.
Durability:
In my opinion, this is the most important factor. You are going to invest a handsome amount behind a recliner chair, do not regret it. It is a bad feeling, trust me. I have been there.
Look for warranty and fellow customers' reviews. It will help you to gather insight into your intended product's durability.
Anyway, durability also relies on usage. If you are careful enough, your recliner chair is likely to last long.
Another thing, you should avoid rexine. rexine leather tends to break sooner than other materials.
Mechanism:
In terms of the mechanism and actual build, La-Z-Boy is known for its patented reclining mechanism. It is tried and true for ninety (90) years.
This gives their recliners several superior functions. Such as adjustable tension. It allows selecting the amount of effort for the reclining motion's activation.
Moreover, their three-position adjustable leg rest contains two locking mechanisms on both sides. It allows optimum positioning. You can find this handle on the side, very much within the reach of your hand.
On the other hand, Catnapper is known for its hardwood interior. It pairs with an eight gauge spring system. it ensures an incredible reclining mechanism for smooth and quiet operation. The seats have an almost mattress-like comfort with foam-covered coils in each one.
In terms of mechanism, both Catnapper and La-Z boy produces good recliner chairs. You can get a reflection on that in my rating given below.
Accessibility:
One of the main concerns when it comes to furniture is accessibility for the disabled and elderly. There are many brands that provide quality furniture specifically for this purpose.
Both brands provide a range of powered recliners, which require minimal effort and can be activated just by the touch of a button.
Both brands offer very similar options by providing a range of different motions for positioning such as rocking, swiveling, etc. Even the ability to recline the back of the seat without the leg rest as well.
Now to conclude, buying a reclining chair is quite an investment. I tried to be detailed here. If you have further recommendations, feel free to say that in the comment section. I will add them here later.