As an Amazon Associate, I get commissions for purchases made through links in this post. No extra cost to you.
Do you know there are different types of bed sheets in the market? But only few are able to provide you the utmost comfort in your bed. So, the most important thing for your bed, is a bed sheet which can guarantee you an even more comfortable heaven, even though you may want to relax in your living room and outdoors.
You deserve to sleep comfortably at night and your bed is a space to prepare you for the next day's hustle. Sleeping in a comfortable bed is just more than a luxurious mattress; this is because bed sheets come handy when you want to create an ideal sleep environment.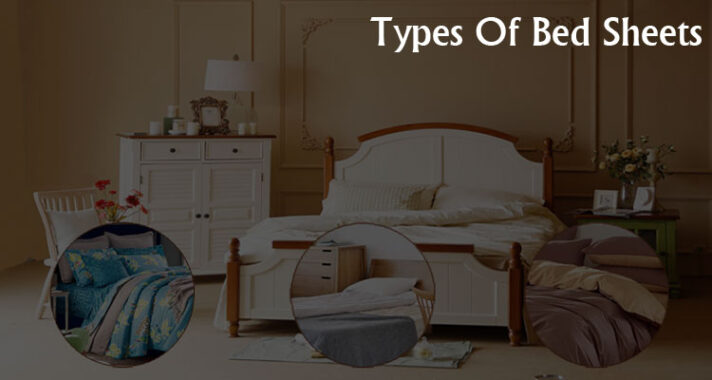 However, it is important to understand the Different types of bed sheets that are available on the market. It might shock you to know that there are several types of bed sheets on the market, particularly since they are made with different materials and thread counts. To determine what's best for you, you will have to sift through different types of materials, cooling properties, thread counts, and elasticity, among others.
We know the above may seem strange to you, but worry not, we have got you covered. In this blog posts, we will walk you through the different types of bed sheets on the market with a view to helping you make a good buying decision.
Different Types of Bed Sheets With Details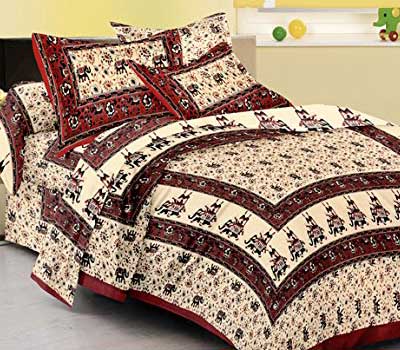 Cotton: Cotton is the most common type of bed sheet materials on the market. However, not all cotton on the market is of equal quality. Hence, there is a need for you to understand the different categories which are used to rate the quality of cotton.
The categories are weaves, thread count, and staple length, among others. Cotton comes in boles; therefore, you've got to stretch it in order to create fibres that would be used to weave sheets and threads.
Examples of cotton staples are:
Egyptian cotton: Egyptian cotton is the most expensive type of cotton staples on the market. They come in high quality and are made with extra-long stable. Once you purchase bed sheets made of Egyptian cotton, expect nothing less than incredible durability and supple softness.
Pima/Supima: Supima is a household brand in most American homes. It is soft, pricey, and durable just like the Egyptian cotton. At the mention of the word "high quality," Supima comes to mind.
American Upland: American Upland is another quality type of cotton on the market. They are 100% cotton, durable, soft, and not too pricey compared to Egyptian cotton and Supima.
MicroCotton: MicroCotton is a durable cotton type made in India. It is not just soft but made from a long blend of stable cotton.
Flannel: Flannels are cotton sheets that are constructed with a twill or plain weave. This arrangement makes Flannel more pliant and softer than other weave types on the market. They are appropriate for a cold winter night, because they are heavier and warmer.
They are also capable of trapping your body heat while keeping you toasty as you sleep. But if you want to sleep in a cool environment due to sweat night, then Flannel may not be appropriate for you. They are measured in yards or ounces and not thread count.
Tencel: This material is made from eucalyptus tree's wood pulp, which makes it environmentally friendly. Tencel is a great option for those knows how to conserve resources because it requires less chemical, water, and energy to produce while still turning out comfortable and soft.
Perhaps, one of the most drawbacks of Tencel is that it is not as breathable as cotton. Still, airflow is superb when compared to Flannel and other materials.
Silk: Silk bed sheets offer great benefits. They are produced by silkworms and are sensuous, cool with a lavish feel. If you want a cool sleep environment, there is no better option than silk bed sheets. Conversely, if you are looking to spice up your romance life, silk is also the way to go.
In addition, silk will help you reduce the symptoms of allergic whether night or day while you sleep. However, they are a bit pricey and delicate. Caring and maintenance of silk can be frustrating and difficult.
Polyester: Bed sheets made with a blend of polyester are nice, soft, and comfortable. A blend of cotton and polyester, for instance, are less expensive but comes with similar softness and durability.
However, they are not as breathable as other polyester options such as cotton blends. They are an excellent option for children.
Linen: For several years, most bed sheets have been referred to as 'linens'. However, to put the record straight, linen is a type of bed sheet material from sources which can be trusted to provide comfort, breath-ability, and durability.
Linen is made from flax, a fibre of the Linum plant. This sheet creates plenty of air flows just like a pure cotton sheet. It can work for any season of the year because they don't hold and 'disperse' heat. It is also suitable for children.
Bamboo – RAYON: Bamboo- Rayon bed sheets are eco-friendly; light weave, soft and durable. If your budget cannot afford Egyptian cotton, then rayon bed sheets are the way to go. It has a high breathability rate and sleeps quite cool.
Weaves: Choosing the right weaves will put some money into your pocket. If you cannot afford Egyptian cotton bed sheets, a nice weave can add a great level of softness and durability to a lower quality cotton bed sheets.
Some of the Common weaves on the market are:
Flannel: Flannels are cotton sheets that are constructed with a twill or plain weave. This arrangement makes Flannel more pliant and softer than other weave types on the market.
Percale: Another name for Percale weave is 'plain' weave. They are commonly used to make premium quality cotton, which is woven to give a smoother finish and a softer feel. This weave type is light, hence appropriate for those who need a cool sleeping environment.
Sateen: This particular type of weave makes use of a unique technique – four threads over while one thread goes under. If you are not used to sowing, you may not understand this technique. However, the technique helps to create a silky feel and a quality lush. Generally, this weave type is heavier than other types on the market. It is excellent for those want a warm sleep environment once they feel cold at night.
Jersey Knit: Jersey Knit is purely made from cotton or a blend of synthetic and cotton. Jersey is a stretchy material that would fit your mattresses and offers a broken-in and soft feeling. It is much like the Flannel because it is also measured in yard or ounces instead of thread count. It is an appropriate material for those who feel cold at night, particularly during winter.
CONCLUSION
And that would be it. Since your bed is the most comfortable space in your home, it deserves a befitting bed sheet. Depending on your budget, once you purchase any of these bed sheet types, you are guaranteed of getting value for your money.
Looking for a comfortable chair? which can provides you nice and sound sleep, then you pay try the perfect sleep chair.